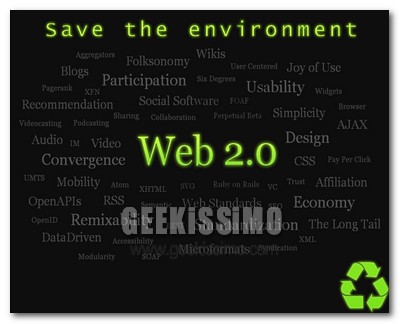 Buon sabato a tutti, carissimi amici geek. Come ogni sabato, anche questa settimana è giunto il momento di prenderci qualche meritato minuto di relax e dedicarci all'abbellimento dei nostri cari PC tramite ottimi sfondi per il desktop gratuiti.
Oggi vogliamo proporvi un set di wallpaper trai più geek che siano mai stati creati. Certo, forse non andrà troppo a genio a chi ama avere il desktop pieno di colori ed illustrazioni mozzafiato, ma per chi nella grande rete sguazza spesso e volentieri sicuramente riuscirà a regalare un'atmosfera familiare, infatti quello che vi stiamo presentando è un bel set di wallpaper con tag cloud dedicata al mondo di internet.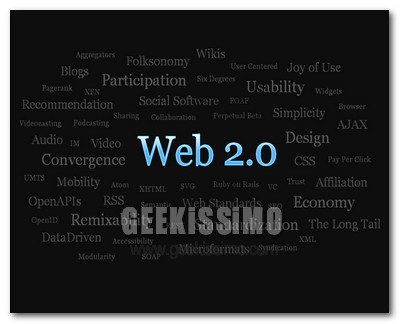 Save the Web
, questo il nome del set di sfondi per il desktop, è scaricabile gratuitamente da
questa pagina
del sito internet
deviantART
. Il pack contiene ben 8 varianti del wallpaper in colorazioni e dimensioni diverse, risultando di conseguenza l'ideale per qualsiasi sistema, gusto e risoluzione dello schermo.
Insomma, se parole come web 2.0, browser, ajax, design, css e wiki sono il vostro pane quotidiano, non potete assolutamente lasciarvi scappare Save the web, questo set di wallpaper con tag cloud dedicata al mondo di internet. Che aspettate a scaricarlo ed utilizzarlo per abbellire il vostro desktop in maniera geek?!