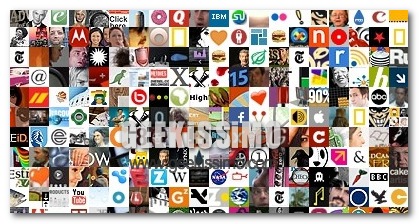 Da noi non se n'è molto parlato, ma ieri negli Stati Uniti sono stati assegnati gli
Webby Awards
, i
"riconoscimenti per l'eccellenza su internet"
dati da una giuria di
550 esperti del mondo digitale
coordinati dal'International Academy of Digital Arts and Sciences. Premi che saranno consegnati con cerimonie in programma a New York il 9 e 10 giugno prossimi.
Tra i premi più importanti spicca quello al comico televisivo Stephen Colbert, che ha trionfato ricevendo il riconoscimento di "persona dell'anno" sulla scia dell'enorme numero di ricerche del suo nome fatto su Google e del gradimento da parte del pubblico e dei giurati. L'"Oscar della rete" è poi andato al musicista Will.i.am dei Black Eyed Peas per il video creato a sostegno del candidato democratico alla Casa Bianca Barack Obama e diventato un successone in rete. A trionfare, inoltre, anche il sito del New York Times, che ha ricevuto ben otto premi. Ma andiamo a vedere tutti gli altri premi più importanti.
Per la categoria "attivismo" vince
Loveisrespect.org
; per l'"arte" un sotto-sito del Moma dedicato ai cinquant'anni delle sculture di
Richard Serra
; per le "associazioni" ha vinto l'australiana
Skillsone
, mentre per "auto e moto" ha vinto un sito della Toyota. Per il settore "banking"
LendingClub
, sito dedicato ai prestiti, per "salute e benessere" un altro sito australiano,
The Linx Effect
, per "miglior copywriting"
Wired.com
, come migliore pagina di benvenuto il sito del Los Angeles Film School (davvero bellissima!). Come "migliore facilità di navigazione" vince
Ted.com
, come "migliore utilizzo della grafica e dell'animazione" Happyness Factory di Coca-Cola.
Ancora: come "miglior utilizzo di video e immagini in movimento" vince il sito della
Apple
, come miglior grafica (anche questo davvero elegante) il sito dell'agenzia
Checkland Kindleysides
, per le "community" vince
Flickr
, per i "giochi" il famoso
Kongregate
mentre per i "siti satirici" vince
The Onion
. Per i "film" vince il sito del film dei Simpson, per le "news" – lo dicevamo – il
New York Times
, per la "scienza" il sito di
Nature
mentre per il social networking vince il browser Flock.
Qui
tutti i premi e le nomination. Ottima opportunità, tra l'altro, per "rinfrescare" i propri preferiti&feed Rss. Buona navigazione!