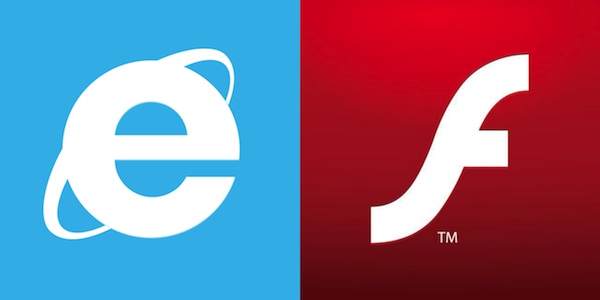 Qualche settimana fa, parlavamo di come Microsoft fosse rimasta indietro con gli aggiornamenti di Flash Player esponendo gli utenti di Internet Explorer 10 ad inutili rischi di sicurezza. Ebbene, la situazione ora sembra essere cambiata.
A poche ore dal rilascio dell'ultimo aggiornamento ufficiale per Flash Player, il colosso di Redmond ha infatti rilasciato la patch KB2758994 che allinea il "suo" Flash Player integrato in IE10 con quello rattoppato da Adobe.


Questo atteso cambio di rotta è stato confermato da un post comparso sul blog Security Response Center, nel quale viene promesso che da ora in poi Microsoft lavorerà sodo per offrire un alto grado di protezione ai propri utenti rimanendo in linea con i processi di aggiornamento di Adobe.
È una cosa che andava fatta dal rilascio di Windows 8 Release Preview, inutile girarci attorno, ma ormai è inutile parlarne. L'importante è che si sia giunti a questo tipo di conclusione.
Se siete già utenti di Windows 8, avrete inoltre notato che sono disponibili degli aggiornamenti per le app predefinite del sistema, come Mail, News, Maps e Photos. Si tratta di update abbastanza sostanziosi di cui vi proponiamo di seguito il changelog ufficiale.
SkyDrive

Search within SkyDrive
Rename and move folders and files
New first-run experience
Custom sort order

Mail, Calendar, People, and Messaging

Conversation view of your inbox
Complete IMAP account support
Accepting and declining invitations in email
Capturing and updating your account picture
Improved search
Search for a contact within the Messaging app

Photos

Crop and rotate photos
New auto-curated collage slideshows
View photos and videos on network locations in your Pictures Library such as Windows Home Server, network shares, and HomeGroups
Move through photos in your Pictures Library even when you open them from the desktop

Maps

Bird's eye view
3,000+ indoor venue maps
Driving directions hints
Improved navigation and layout
Improved customization, including custom pushpins and roaming options
Integration with Bing and Travel apps

Bing

Richer search results for local content and images
Bing rewards integration
Use zoom on your search results to see related queries
Use the file picker to select an image from Bing to use on your lock screen or in your other apps

Finance

Additional news and magazine content
More market exchanges enabled
Finance videos

News

Additional news content from partners such as The New York Times and The Wall Street Journal
Enhanced article reader, including font customization, zoom, pagination, and more
Improved offline reading experience
News videos
Slideshows

Sports

Additional news and magazine content
Sports videos
Slideshows
New soccer leagues, including MLS, J. League, and Brazilian League

Travel

Additional news and magazine content
Improved flight search and new flight progress indicator
Improved hotel listing page
Interactive 360-degree panoramas (gyroscope supported)

Weather

Improved default location usability
Hourly weather forecasts, up to 10 days
Day & evening high/low temperatures

Video

Purchasing in local currencies
Closed captioning
Search by actor or director

Music

Expanded music services
Rich "Now Playing" experience
Discover more music with SmartDJ

Games

Exciting new games
In-game purchasing
Invites and turn notifications
Buon aggiornamento a tutti!
[via]