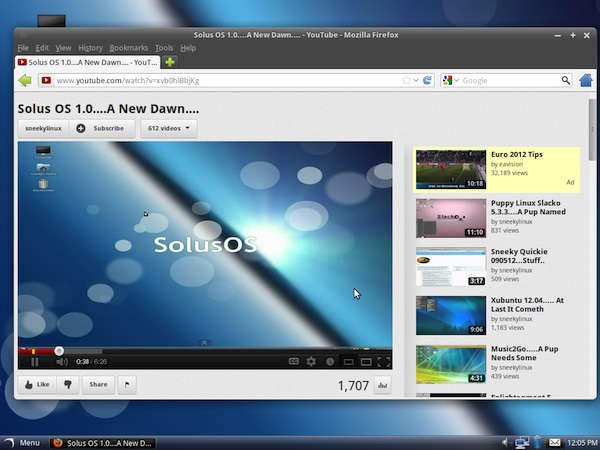 Anche se per qualcuno questa eccessiva frammentazione dell'offerta rappresenta un freno alla diffusione di Linux, anche nel 2012 sono nate tante nuove distro e noi oggi vogliamo proporvi una lista di quelle più interessanti, forse non da installare al posto dell'Ubuntu o dell'Arch Linux di turno ma che vale sicuramente la pena conoscere.
Una distro basata su Debian caratterizzata dalla presenza di un fork di GNOME 3 disegnato per essere graficamente simile a GNOME 2. Per la descrizione ufficiale "Funziona out of the box con un vasto supporto a tutte le esigenze del computing moderno, come word processing, riproduzione audio/video, editing, file sharing ed altro".
Una versione "alleggerita" di Ubuntu dedicata a coloro che stanno per mettere per la prima volta piede nel mondo Linux. È basata su Ubuntu Linux 12.04 "Precise Pangolin" ed offre cinque anni di supporto. Contiene l'ambiente desktop Xfce 4.8.
Secondo la descrizione ufficiale, si tratta di "un sistema operativo moderno, elegante e potente basato su una delle migliori distribuzioni Linux attualmente su piazza, Arch Linux, che include il popolare ambiente desktop Cinnamon". Niente male, diremmo.
Bedrock è molto particolare. Cerca di mettere insieme le esperienze utente di più distro offrendo all'utente un sistema in grado di eseguire software tratti da varie distribuzioni. Per fare un esempio, con essa è possibile "avere un reader di feed RSS dai repository di Arch Linux, aprire pagine Web con un browser scaricato dai repo di Ubuntu ed eseguire entrambi in un server X11 di Fedora". Per veri intenditori, insomma.
Una distro Linux basata su Fedora focalizzata su sicurezza informatica e virtualizzazione. Può eseguire la maggior parte delle applicazioni Linux ed usare la maggior parte dei driver Linux, in quanto sfrutta le potenzialità del server grafico X e dell'hypervisor Xen. Support anche le applicazioni Windows AppVM.
Nuova distro basata su Debian ed ottimizzata per il single-board computer Raspberry Pi (maggiori info su Wikipedia). Include oltre 35.000 pacchetti ed è stata realizzata dalla Raspberry Pi Foundation.
Voi avete altre distro Linux da segnalarci, possibilmente nate negli ultimi tempi?
[Via | Linux.com]