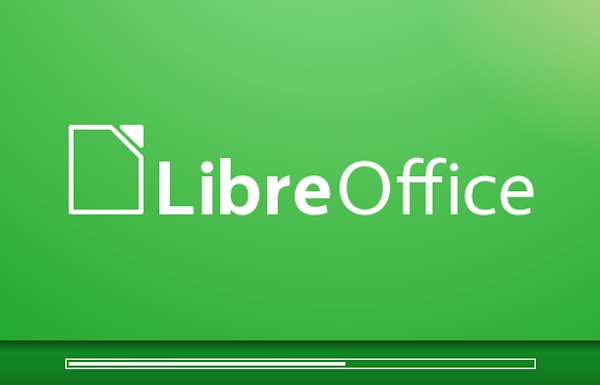 L'attesa è finita! La versione finale di LibreOffice 4.0 è finalmente disponibile per il download e si presenta al nostro cospetto con tante novità interessanti, novità che rendono questa suite sempre più completa rispetto ad OpenOffice.org (software su cui si basa) e sempre più accreditabile come seria alternativa a Microsoft Office.
Snello, compatibile e multi-piattaforma, il nuovo LibreOffice ha un peso di circa 20MB in meno rispetto al passato, si avvia più velocemente ed offre un supporto migliorato a tutti i formati di file di Microsoft Office. È stato inoltre aggiunto il supporto ai file di Publisher e Visio, c'è una nuova interfaccia per la gestione dei template e si possono usare le skin di Firefox Personas per personalizzare l'interfaccia di Writer e soci. Di seguito, il changelog completo:


Comments can now be attached to document text ranges in Writer.
Import ink annotations from Docx and RTF documents.
Set different header and footer on first page.
Improvements to docx support.
Improved ODS document import support in Calc.
Option to cache values of formula in ODS or XLSX spreadsheets to open them faster.
Size limit for ODF documents increased to 4 Gigabyte (from 2).
New conditional formats (Date, Top/Bottom rules, String rules).
Enhanced chart visualization.
XOR spreadsheet function.
Impress remote control for Android devices (Linux exclusive right now).
Accelerated preview of multimedia contents.
Improved quality of page previews in Draw.
Integration of session installer to add components to LibreOffice on the fly.
Java code reduction.
Four new open source font families included (Open Sans, PT Serif, Source Code Pro and Source Sans Pro).
New regular expressions engine.
Import filter for Microsoft Publisher publications.
Extended coverage of Visio file format. LibreOffice 4.0 supports all Visio file formats from Visio 1.0 to Microsoft Visio 2013.
Graphics can be compressed and resized with the new Compress Graphics popup menu.
Improved image quality in documents.
Text can now be selected and copied from message boxes.
Unity integration.
Support for Firefox Personas.
New templates manager.
Improved ODS, XLSX and RTF load time.
LibreOffice 4 è naturalmente disponibile per tutti i principali sistemi operativi e in tantissime lingue (italiano compreso). Se non l'avete ancora provato, è arrivato decisamente il momento di farlo!
DOWNLOAD | LibreOffice 4