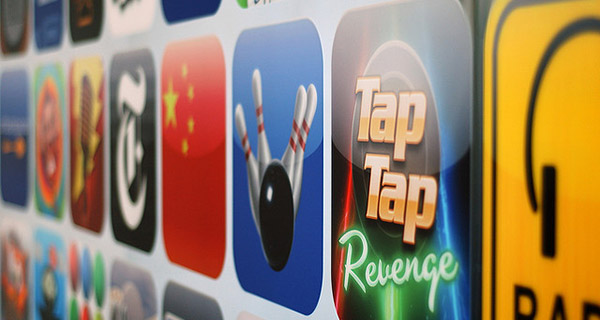 L'App Store di Cupertino è stato probabilmente l'arma vincente della Apple per molti anni. Ci sembra passato moltissimo tempo dalla sua storica nascita che avvenne nel 2008 e fu annunciata, ovviamente, dallo scomparso Steve Jobs. All'epoca il negozio virtuale includeva 500 titoli mentre oggi il numero delle applicazioni è salito a 850.000 più altri titoli disponibili solo per iPad.
Sono ormai passati ben 5 anni dall'inaugurazione e la mela morsicata ha deciso di festeggiare in grande il compleanno del noto servizio. Gli utenti che posseggono un device Apple potranno mettere in download alcune famose applicazioni a prezzo zero, il loro costo è stato infatti annullato!


Tra i migliori titoli abbiamo anche il famoso Tiny Wings, eletto non solo come il miglior gioco dell'anno 2011, ma ancora oggi macina download. Ora è disponibile gratuitamente sia per iPhone sia per iPad. Nell'elenco notiamo subito anche il bellissimo Where's My Water sviluppato dalla Disney che ha sfornato molti game che seguono lo stile del gioco di Swampy. La lista delle applicazioni non finisce qui, ma continua con altri titoli interessanti:
Giochi
Tiny Wings
Badland
Sword & Sworcery
Infinity Blade 2
Where's My Water
Groove Coaster Zero
The Idiot Test 3
Pig Shot
Glow Puzzle
Real Steel
Sentinel 2: Earth Defense
Sentinel 3: Home Mondo
Guerra della Riproduzione
App
Day One Journal
Traktor DJ
Over
Barefoot World Atlas
How to cook everything
Map My Ride +
Knots 3D
Al momento queste sono le applicazioni che sono divenute gratuite, ma non escludiamo che la Apple allungherà l'elenco dei titoli gratuiti.
[ Via | techtola ]
[ Photo Credits | Cristiano Betta ]