Stando a quanto emerso proprio nel corso delle ultime ore Flipboard, la celebre app mediante cui è possibile creare un personal social magazine, sarebbe finita nel mirino di Yahoo! e di Google, entrambe interessante ad un'acquisizione.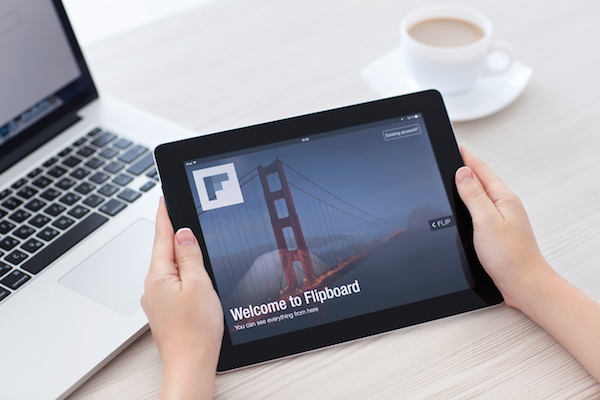 A render nota la cosa è stato il The Wall Street Journal che a poche ore di distanza dalla notizia che Twitter per molti mesi ha trattato senza successo l'acquisto di Flipboard per una cifra vicina al miliardo di dollari fa sapere che i due colossi del Web sono in trattative per poter far propria la famosa app.
Qualora effettivamente intenzione all'acquisto Yahoo! e Google dovranno comunque vedersela con Twitter che sembrerebbe essere intenzionata a riprendere i colloqui e ad aggiudicarsi la proprietà dell'app attraverso la quale il social network potrebbe offrire ai suoi utenti nuovi contenuti ed una migliore esperienza d'uso.
Da notare che Yahoo! e Google hanno entrambi cercato nel tempo di competere con Flipboard lanciando le loro app dedicate alle lettura delle notizie ma tutti i progetti sino ad ora concepiti sono falliti. Un'eventuale acquisizione consentirebbe quindi alle due Internet company anche di riempire un importante buco dei loro ecosistemi di servizi.
Ad ogni modo per il momento non vi è ancora alcun dato certo. Trattasi infatti di indiscrezioni e proprio in quanto tali devono essere prese con le pinze. L'unico dato certo, così come sottolinea anche lo stesso The Wall Street Journal, è che allo stato attuale delle cose Flipboard fa gola a molti, anzi moltissimi protagonisti del Web per essere utilizzato come fiore all'occhiello negli ecosistemi dei servizi Internet al fine di offrire una maggiore varietà di contenuti agli utenti.
[Photo Credits | Denys Prykhodov / Shutterstock.com]
Via | The Wall Street Journal