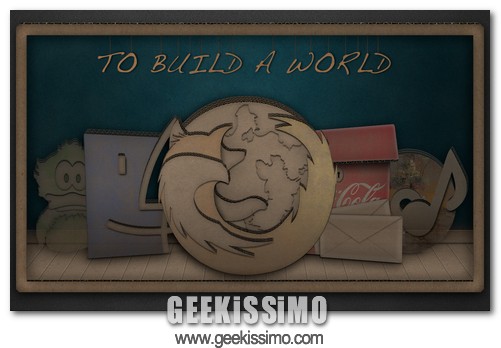 Di solito, quando definiamo una cosa come "di cartone" intendiamo dipingerla come effimera, di poco valore. Ebbene, questo non è il caso delle
icone gratis
che vi presentiamo oggi, che
abbiamo azzardato a definire "di cartone" solo perché… sono di cartone!
Per capire cosa intendiamo, date un'occhiata alle immagini di anteprima che corredano queste righe. Il pacchetto To Build A World 12 Icon Set, realizzato dall'utente McLovin-Irish di deviantART, consiste in un'originalissima raccolta di icone "cartonate" dedicate ad applicazioni e sistemi operativi.
Fra i software a cui si ispira il set, molti dei quali Mac-oriented, troviamo:
Finder, Mail,
Firefox
, Adobe CS4, iTunes, Tranmission, Adium, e Toast
. Le icone di sistema comprendono invece la cartella Downloads, il Cestino e qualche altro elemento sfizioso.
Le
icone
del
To Build A World 12 Icon Set
sono grandi 512×512 pixel e sono disponibili in due formati differenti: il PNG per siti Internet e Linux e l'ICNS per Mac. Per usarle su Windows, occorre trasformarle in ICO tramite il programma
Toycon
e applicarle con l'ormai famosissimo
iPhile
.
Nella pagina dell'autore, è possibile trovare anche qualche icona "di cartone" extra rispetto a quelle incluse nel pacchetto. Non vi resta, dunque, che dargli un'occhiata e procedere con il download.
Buon divertimento a tutti!