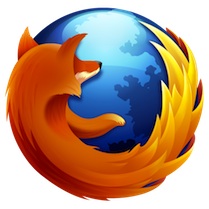 Mozilla è pronta a rilasciare una nuova versione di Firefox, la 19. Firefox 19 non è una release particolarmente rivoluzionaria ma porta con sé una novità che gli utenti aspettavano da tempo, un lettore di PDF integrato. Per il resto, si segnalano diversi miglioramenti nel campo della compatibilità HTML5 e la correzione di qualche bug, come quello che non faceva avviare il browser in modalità di navigazione privata pur usando il flag -private. Dopo il salto, il changelog completo.


NEW: Built-in PDF viewer.
CHANGED: Canvas elements can export their content as an image blob using canvas.toBlob().
CHANGED: Startup performance improvements (bugs 715402 and 756313).
DEVELOPER: Debugger now supports pausing on exceptions and hiding non-enumerable properties.
DEVELOPER: Remote Web Console is available for connecting to Firefox on Android or Firefox OS (experimental, set devtools.debugger.remote-enabled to true).
DEVELOPER: There is now a Browser Debugger available for add-on and browser developers (experimental, set devtools.chrome.enabled to true).
DEVELOPER: Web Console CSS links now open in the Style Editor.
HTML5: CSS @page is now supported.
HTML5: CSS viewport-percentage length units implemented (vh, vw, vmin and vmax).
HTML5: CSS text-transform now supports full-width.
FIXED: Starting Firefox with -private flag incorrectly claims you are not in Private Browsing mode (802274).
Da segnalare anche la presenza di qualche piccolo miglioramento nella velocità di avvio del programma e il nuovo pannello dei download, che però non è attivato di default. Per usarlo, bisogna andare in about:config e impostare su False il valore della chiave browser.download.useToolkitUI.
Al momento in cui scriviamo, Firefox 19 non è ancora disponibile sul sito getfirefox.com e non viene segnalato nel sistema di aggiornamenti del browser. Questo perché, pur essendo già disponibile sui server FTP di Mozilla, sarà rilasciato ufficialmente solo nelle prossime ore.
Naturalmente, sarà disponibile per Windows, OS X e Linux in tutte le principali lingue del mondo, fra cui l'italiano. Aggiornate e diteci cosa ne pensate.