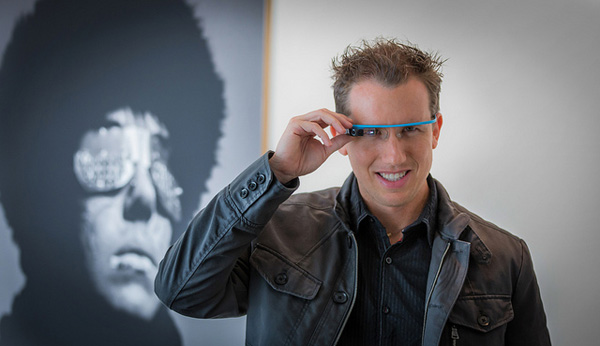 Gli occhiali di Google presto finiranno sul naso di infinite persone. Questo non solo significa che i fortunati potranno usare una nuova potente tecnologia, ma l'innovazione colpirà anche chi in realtà vorrebbe restarne fuori. Tra le tante cose, i Google Glass consentono di effettuare fotografie e girare video semplicemente guardando un individuo. In pratica, vi sentirete come 007 che indossava delle semplici lenti che in realtà nascondevano una minuscola fotocamera interna che scattava foto in segreto.
Oggi, con uno smartphone, è molto difficile riuscire a rubare degli scatti senza essere scoperti. In tanti non vogliono divenire protagonisti di foto non autorizzate, ma le lenti di Mountain View violeranno la privacy con il massimo della semplicità.


Proprio per questo ragionamento, un Bar ha deciso di impedire l'uso dei Google Glass. Niente occhiali Mountain View nel locale, afferma il noto The 5 Point Cafe di Seattle, la privacy dei clienti viene prima di tutto. Molti visitatori vogliono restare anonimi, per tale motivo i gestori hanno deciso di imporre tale limitazione.
Dopo aver letto la notizia su importanti siti americani, siamo andati a curiosare sulla loro fanpage di Facebook e, effettivamente, il divieto è esplicito. Oltre un'immagine che contrassegna le lenti con un divieto, si legge un chiaro messaggio:
For the record, The 5 Point is the first Seattle business to ban in advance Google Glasses. And ass kickings will be encouraged for violators.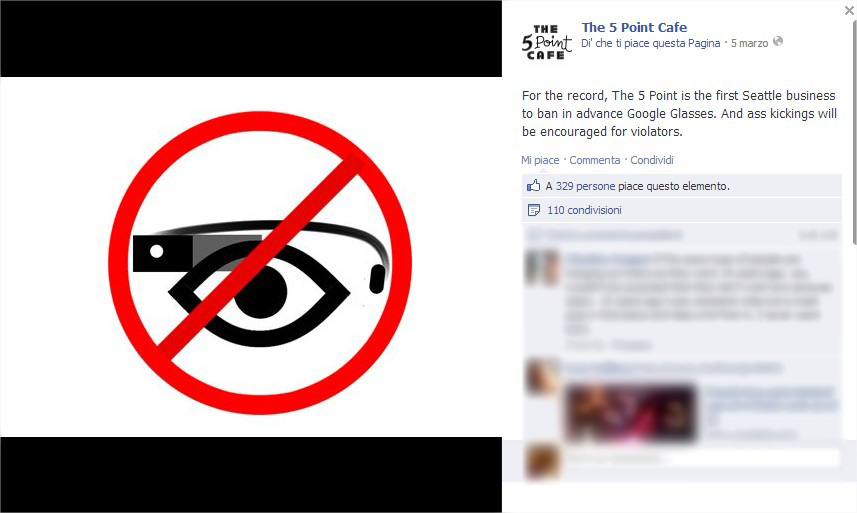 Molti hanno commentato positivamente, ma alcuni hanno parlato di mancanza di libertà. The 5 Point Cafe ha chiarito che il loro ragionamento si basa proprio sul principio di libertà e rispetto e, tra le altre cose, sottolineano di aver buttato fuori un cliente dopo averlo sorpreso ad usare il proprio smartphone per scattare una foto indesiderata ad un cliente.
Quanti imporranno lo stesso divieto del Bar di Seattle?
[ Via | venturebeat ]
[ Photo Credits |  Stuck in Customs | Fanpage The 5 Point Cafe ]