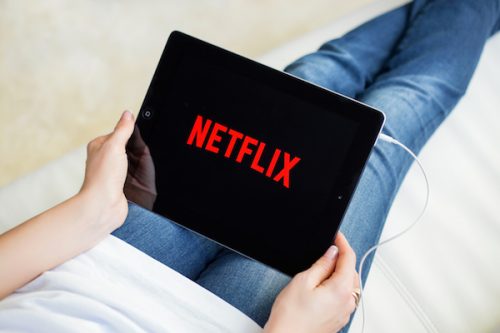 Ci sono novità in queste ore per quanto riguarda la programmazione Netflix di agosto, visto che la nota piattaforma ha aggiunto nuovi titoli all'elenco dei film, riservando in questo modo una buonissima notizia a chi segue da vicino questa piattaforma.
Andiamo a ricapitolare a questo punto i vari titoli che andranno a caratterizzare la programmazione Netflix durante il mese di agosto, almeno per quanto riguarda gli appassionati di cinema:
Venerdì 04: MESSAGE FROM THE KING

Venerdì 11: RICOMINCIO DA NUDO | Commedia |

Venerdì 25: DEATH NOTE | Azione |

ALTRI FILM:

Martedì 01:
300: L'ALBA DI UN IMPERO
AMERICAN BEAUTY
BELOW HER MOUTH
BOYKA: UNDISPUTED IV
BRUNO & BOOTS: LA PISCINA
GIU' AL NORD
GOSFORD PARK
GROSSO GUAIO A CHINATOWN
I GUARDIANI DELLA NOTTE
IL CRISTO CIECO
IO NON HO PAURA
JACKIE BROWN
KILL BILL VOL. 1
NEXT
OPENING NIGHT
PRISONERS
SENTI CHI PARLA
SUPERHERO – IL PIU' DOTATO FRA I SUPEREROI
THE FAMILY MAN
THE HUNGER GAMES
THE LEGO MOVIE
THE SCORE
UNO PIU' UNA
VALIANT – PICCIONI DA COMBATTIMENTO
VITE SOSPESE
Mercoledì 02:
L'AMORE ARRIVA IN TRENO
OBSESSED
Giovedì 03:
FUGA DA LOS ANGELES
IL GUARDIANO INVISIBILE
LA MAGIA DI HALLOWEEN
QUANDO MENO TE L'ASPETTI
Sabato 05:
THE CLIENT LIST
UN DISASTRO DI RAGAZZA
Lunedì 07:
THE BLACK ROOM
UN AMORE DI TESTIMONE
Mercoledì 09:
BLACK SITE DELTA
Giovedì 10:
THE SAINT
Venerdì 11:
UN MATRIMONIO DA FAVOLA
Mercoledì 16:
MIA MADRE
Domenica 20:
EVEREST
NON BUTTIAMOCI GIU'
STRAIGHT OUTTA COMPTON
Giovedì 31:
UN FIDANZATO PER MIA MOGLIE
Insomma, anche ad agosto la programmazione Netflix riuscirà ad offrire molti spunti interessanti agli abbonati, almeno per quanto riguarda la sezione cinema.