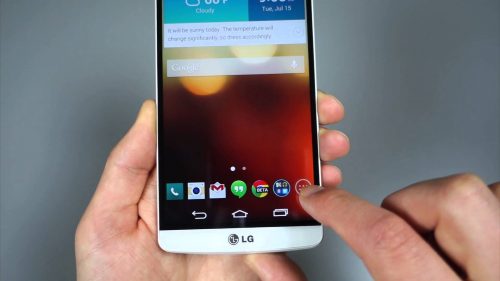 Una vera e propria doccia gelata quella arrivata in questi giorni per chi ha scelto un LG G3 o un LG G4 in questi anni, visto che i due modelli non rientrano più nei piani dell'azienda per quanto riguarda il rilascio degli aggiornamenti di sicurezza secondo quanto annunciato di recente.
A tal proposito è possibile analizzare quanto è stato dichiarato proprio dal produttore asiatico nel suo report ufficiale, in cui a proposito dell'aggiornamento di settembre non è stata fatta menzione per i due popolari prodotti:
"LG Mobile Security Maintenance Releases

LG security updates will include all the security patches released by Google and patches for LG-specific security issues. LG recommends all users update their devices to the latest SW. All SW updates include all the available security patches at the moment of release.

LG Security Update Models1 :

– G series (G5, G6), V series(V10, V20, V30) , Q Series(Q6, Q8) , X Series(X300, X400, X500, X cam)
1 Depending on regions and carriers, updates may be released monthly, quarterly or irregularly. LG plans to expand the list".
Insomma, una presa di posizione che non lascia spazio a dubbi, come si potrà notare anche dal post originale, con buona pace dei tanti utenti che anche qui in Italia sono ancora legati ai vari LG G3 e LG G4.